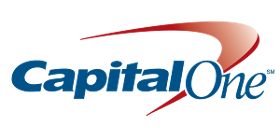 Capital One
At Capital One, we march to a different beat! While we may be a top–10 bank by deposits, we operate and innovate with the vigor of a start–up. With thousands of employees, we never lose anyone in the shuffle, but celebrate individuals with respect and exceptional benefits. And we don't just fill positions, but recruit the best and the brightest people that know how to set industry trends and wow consumers.
We're excited to be growing and hiring across the country to build the next generation on sound practices and values so that our philosophy can transcend into our products and services. We hope you join our tremendous team that has helped changed our industry for the better.
Do you think about writing beautiful code while eating breakfast? Do you build applications you are proud of and want to tell your friends about them? Do you get excited about scaling applications to millions of users? Do you appreciate elegant solutions but also know when to build simple first and iterate?
Capital One is actively seeking highly creative and intellectually curious Application Developers who are passionate about coding to join our team! This is an opportunity to display knowledge of your craft by having a hand in building large scale reliable applications to impact the way that Capital One does business. You will participate in detailed technical design, development and implementation of applications using existing and emerging technology platforms. Working within an Agile environment, you will actively participate in story planning and detailed daily standups, while providing input for architectural design decisions, and developing code to meet story acceptance criteria. You will have the opportunity to continuously develop technical knowledge and skills on multiple platforms, and educate team members (including BSAs, Scrum Masters and Product Owners) on the capabilities and constraints of technologies. You will be an integral part in advancing the culture of technical excellence within Capital One, and creating experiences to delight millions of customers!
Sponsored meetings.