We are a non-profit committed to educating the Dallas Metroplex in all things Java.
Type Inference: Friend or Foe
Please RSVP to help us make the meeting a better experience. While not required to attend, RSVPing is a prerequisite to enter the drawing. RSVP
August 8, 2018
---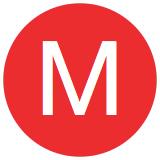 Abstract
Java 10 has local variable type inference, but type inference is not really new in Java. Is type inference good or it is it bad. Are there challenges to use them? When is a good time to use type inference? What are some of the limitations to using it. This presentation includes the details of Java 10 type inference, but certainly will not limit to it. We will step back and discuss type inference from the programmer point of view and work thought the benefits and caveats. At the end of this presentation you will be able to decide when to use it and where to avoid it.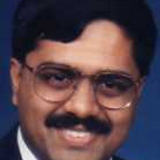 Presented by Venkat Subramaniam
Dr. Venkat Subramaniam is an award-winning author, founder of Agile Developer, Inc., creator of agilelearner.com, and an instructional professor at the University of Houston.
He has trained and mentored thousands of software developers in the US, Canada, Europe, and Asia, and is a regularly-invited speaker at several international conferences. Venkat helps his clients effectively apply and succeed with sustainable agile practices on their software projects.
Venkat is a (co)author of multiple technical books, including the 2007 Jolt Productivity award winning book Practices of an Agile Developer. You can find a list of his books at agiledeveloper.com. You can reach him by email at venkats@agiledeveloper.com or on twitter at @venkat_s.

Sponsored by Signature Consultants
Headquartered in Fort Lauderdale, Florida, Signature Consultants was established in 1997 with a singular focus: to provide clients and consultants with superior staffing solutions. For the sixth consecutive year, Signature was voted as one of the "Best Staffing Firms to Work For" and is now the 15th largest IT staffing firm in the United States (source: Staffing Industry Analysts). With 25 locations throughout North America, Signature annually deploys thousands of consultants to support, run, and manage their clients' technology needs. Signature offers IT staffing, consulting, managed solutions, and direct placement services. For more information on the company, please visit www.sigconsult.com.
Location and Time
On the second Wednesday of each month, we meet as a group to discuss the latest and greatest Java related methodologies, technologies and tools. Our meeting space is provided by Improving and is located at 5445 Legacy Dr, Suite 100, Plano, TX 75024.
Social time starts at 6:30 PM, announcements and sponsorship information at 7:00 PM, followed by the presentation which ends by 9:00 PM. Our sponsors provide free food and drink during the social hour. After the presentation has come to an end, we hold a drawing where we give away prizes that are also made possible by our sponsors. We look forward to seeing you there!