We are a non-profit committed to educating the Dallas Metroplex in all things Java.
Running Java Microservices on Docker
October 11, 2017
---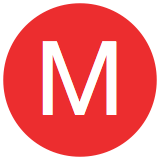 Abstract
Many companies are choosing to move their enterprise applications to microservices running on Docker containers. In this presentation, Robert will discuss why this strategy is appealing. He'll discuss how this architecture compares to legacy enterprise architectures. He'll also talk about deploying container based microservices to AWS and useful technologies for managing cloud based containers.
Robert will demonstrate how to run a java-based Microservice in a Docker container. He will provide instructions prior to the meeting if participants would like to follow along with the demonstration.
Presented by Robert Jackson
Robert Jackson just joined Stelligent as Dev Ops Automation Engineer where he helps companies with Continuous Integration/Delivery AWS solutions. Previously he worked as a Java Developer for 3|Share (http://www.3sharecorp.com). He worked with 3Share Dallas client migrating legacy Java applications to Java microservices running on Docker containers in the AWS environment. He have over 20 years experience as software developer. His primary focus the has been Java enterprise development. He also has significant experience in content management systems including Fawire/Oralce WebCenter sites. Some of the great places he's worked include 3|Share, Capital One, Emlogis, Voyager/Cambium Learning, Computer Associates, CVS/Caremark, Southwest AIrlines and AT&T Bells Labs/Lucent Technology. He has EE and CS degrees from UT Austin and U of I Urbana.

Sponsored by Kforce Technology Staffing
Kforce Technology Staffing
Kforce is a full service professional staffing firm providing flexible and permanent staffing solutions for hiring organizations and career management for job seekers in the following specialty skill areas: Finance & Accounting, Technology, Healthcare, Clinical Research, and Scientific
At Kforce, we believe that Great People = Great Results. By understanding what drives our specialty industries, becoming involved in our communities on a professional and personal basis, following a disciplined process of identifying quality candidates, partnering with employers to understand their core business and their employment requirements and delivering exceptional service, we achieve great results for all concerned.
Kforce's 1,000 staffing specialists operate from more than 80 offices in 45 markets, bringing the value of our 40 years of experience to your staffing and career development needs. Contact us for more information on temporary, temp–to–perm or permanent placement, as well as consultant placement for project work.
RSVPing is not necessary, but helps us make the presentation a better experience. RSVP
Location and Time
On the second Wednesday of each month, we meet as a group to discuss the latest and greatest Java related methodologies, technologies and tools. Our meeting space is provided by Improving and is located at 5445 Legacy Dr, Suite 100, Plano, TX 75024.
Social time starts at 6:30 PM CST, announcements and sponsorship information at 7:00 PM CST, followed by the presentation which ends by 9:00 PM CST. Our sponsors provide free food and drink during the social hour. After the presentation has come to an end, we hold a drawing where we give away prizes that are also made possible by our sponsors. We look forward to seeing you there!