We are a non-profit committed to educating the Dallas Metroplex in all things Java.
Kotlin Fundamentals for Java Devs
Please RSVP to help us make the meeting a better experience. While not required to attend, RSVPing is required to enter the drawing. RSVP
February 14, 2018
---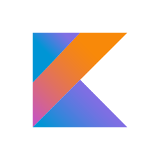 Abstract
The JVM has seen dozens of languages. Some rose to prominence while many came and went. What is different about Kotlin?
Kotlin is a JVM language built by JetBrains, the same company that built developer tools like Intellij IDEA, PyCharm, and ReSharper. In 2017, Google backed Kotlin as the official language for Android.
Rather than seeking to be innovative and experimental, Kotlin focuses on pragmatism and industry. With practical influences from C#, Java, Groovy, and Scala, Kotlin streamlines useful features to create a productivity-focused language. With zero configuration, it also interoperates with Java codebases and libraries making it immediately accessible to Java developers.
Come to this hands-on session to learn the pragmatic syntax and language features of Kotlin, and take your productivity on the JVM to new heights.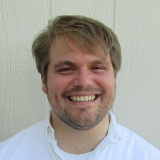 Presented by Thomas Nield
Thomas Nield (author of Getting Started with SQL and Learning RxJava) is a business consultant for Southwest Airlines. Early in his career, he became fascinated with technology and its role in business analytics. After becoming proficient in Java, Kotlin, Python, SQL, and reactive programming, he became an open-source contributor as well as an author/trainer for O'Reilly Media. He is passionate about sharing what he learns and enabling others with new skill sets. He enjoys making technical content relatable and relevant to those unfamiliar with or intimidated by it.
Currently, Thomas is interested in data science, reactive programming, and the Kotlin language. You may find him speaking on these three subjects and how they can interconnect.
Location and Time
On the second Wednesday of each month, we meet as a group to discuss the latest and greatest Java related methodologies, technologies and tools. Our meeting space is provided by Improving and is located at 5445 Legacy Dr, Suite 100, Plano, TX 75024.
Social time starts at 6:30 PM, announcements and sponsorship information at 7:00 PM, followed by the presentation which ends by 9:00 PM. Our sponsors provide free food and drink during the social hour. After the presentation has come to an end, we hold a drawing where we give away prizes that are also made possible by our sponsors. We look forward to seeing you there!