We are a non-profit committed to educating the Dallas Metroplex in all things Java.
Twelve Ways to Make Code Suck Less
August 9, 2017
---
Abstract
We all have seen our share of bad code and some really good code as well. What are some of the common anti patterns that seem to be recurring over and over in code that sucks? By learning about these code smells and avoiding them, we can greatly help make our code better.
Come to this talk to learn about some common code smell and to share your experiences as well.
Presented by Venkat Subramaniam
Dr. Venkat Subramaniam is an award-winning author, founder of Agile Developer, Inc., creator of agilelearner.com, and an instructional professor at the University of Houston.
He has trained and mentored thousands of software developers in the US, Canada, Europe, and Asia, and is a regularly-invited speaker at several international conferences. Venkat helps his clients effectively apply and succeed with sustainable agile practices on their software projects.
Venkat is a (co)author of multiple technical books, including the 2007 Jolt Productivity award winning book Practices of an Agile Developer. You can find a list of his books at agiledeveloper.com. You can reach him by email at venkats@agiledeveloper.com or on twitter at @venkat_s.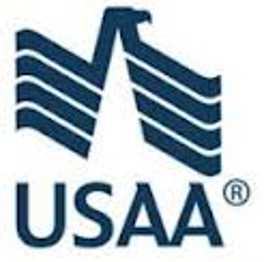 Sponsored by USAA
USAA began in 1922 with 25 Army officers who offered to insure each other's vehicles when no one else would. Today, their tiny organization has grown into a respected institution offering a full range of financial products to millions of members. USAA is dedicated to providing a full range of highly competitive financial products and services to the military community and their families. And our world–class employees are personally committed to delivering excellent service and great guidance.
USAA is based in San Antonio, but has expanded its information technology operations into Plano as of January 2014, which will create more than 680 jobs locally. Our new Plano IT team combines the strength of an established operation with the appetite of a start–up.
USAA focuses almost entirely on its online presence rather than brick and mortar locations so IT is critical to the company. Our strong focus on technology is one of the reasons why USAA can provide world class service to our members. We strive for 100 percent availability 24*7, while processing more than 20 million computer transactions every day. Computer World ranked USAA as the top place to work in IT in 2010, 2011 and 2012. It came in second in 2013 but ranked number one among large companies.
RSVPing is not necessary, but helps us make the presentation a better experience. RSVP
Location and Time
On the second Wednesday of each month, we meet as a group to discuss the latest and greatest Java related methodologies, technologies and tools. Our meeting space is provided by Improving and is located at 5445 Legacy Dr, Suite 100, Plano, TX 75024.
Social time starts at 6:30 PM CST, announcements and sponsorship information at 7:00 PM CST, followed by the presentation which ends by 9:00 PM CST. Our sponsors provide free food and drink during the social hour. After the presentation has come to an end, we hold a drawing where we give away prizes that are also made possible by our sponsors. We look forward to seeing you there!