We are a non-profit committed to educating the Dallas Metroplex in all things Java.
Introduction to JVM Internals
May 10, 2017
---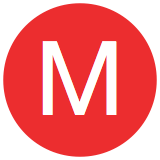 Abstract
In this session we'll explore what a Java Virtual Machine (JVM) does and how it works. We'll look at the abstract model of a JVM, as described by the Java Virtual Machine Specification and then look at a few implementation approaches and optimizations. We'll also take a look at Garbage Collection (GC) algorithms and the impacts they have on Java applications. Knowing how the JVM works can help you write cleaner, faster code.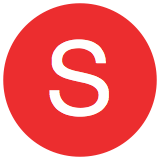 Presented by Paul Nauman
Paul is a Principal Sales Engineer at Azul Systems. He was previously a member of the JVM Sustaining Engineering organization at Oracle Corp. Paul has also worked for Sun Microsystems, Ameritech and Bell Laboratories. Paul has an extensive background in system-level programming in telecommunications and financial services.

Sponsored by Odyssey Information Services
Odyssey Information Services provides consulting services for the Information Technology Market. We consistently provide exceptional quality contractors at highly competitive rates. We strive to provide the highest quality service to our clients globally and provide solutions for corporate changes, headcount restrictions, budget pressures, core business changes, staff augmentation and mergers/acquisitions. Odyssey was founded in 2000, and is headquartered in Plano, Texas, with additional offices in Houston and an International Branch in Malaysia.
For our Consultants, we provide great resources to help you grow toward the career that is right for you. We offer competitive and versatile compensation and benefit packages that make Odyssey different than other consulting organizations.
Contacts:
Location and Time
On the second Wednesday of each month, we meet as a group to discuss the latest and greatest Java related methodologies, technologies and tools. Our meeting space is provided by Improving and is located at 5445 Legacy Dr, Suite 100, Plano, TX 75024.
Social time starts at 6:30 PM CST, announcements and sponsorship information at 7:00 PM CST, followed by the presentation which ends by 9:00 PM CST. Our sponsors provide free food and drink during the social hour. After the presentation has come to an end, we hold a drawing where we give away prizes that are also made possible by our sponsors. We look forward to seeing you there!