We are a non-profit committed to educating the Dallas Metroplex in all things Java.
Unveiling Kafka and Streaming
April 12, 2017
---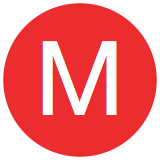 Abstract
Kafka has captured mindshare in the data records streaming market, and in this presentation, we knock on its door and see what lies behind. What is the draw? What makes it an attractive addition? How does it compare to Message Queues and other message streaming services? We will do a thorough introduction into what is Kafka. We will also discuss Consumers, Producers, Streams, and Connectors. Integration with ZooKeeper, and discuss the performance aspect of using Kafka.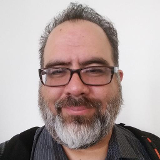 Presented by Daniel Hinojosa
Daniel is a programmer, consultant, instructor, speaker, and recent author. With over 20 years of experience, he does work for private, educational, and government institutions. He is also currently a speaker for No Fluff Just Stuff tour. Daniel loves JVM languages like Java, Groovy, and Scala; but also dabbles with non-JVM languages like Haskell, Ruby, Python, LISP, C, C++. He is an avid Pomodoro Technique Practitioner and makes every attempt to learn a new programming language every year. For downtime, he enjoys reading, swimming, Legos, football, and barbecuing. He is an author of "Testing in Scala", and is also a video author of the upcoming video series "Functional Programming in Scala".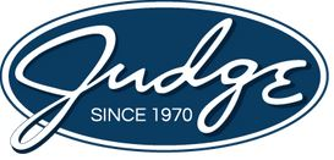 Sponsored by The Judge Group
The Judge Group is a $300 million privately owned professional services firm specializing in technology consulting, staffing solutions and corporate training. As a global services provider, our solutions are successfully delivered through an annual workforce of 4,500 professionals and a network of over 30 practice offices globally.
Founded: 1970 by Martin E. Judge, Jr.
Revenue: Over $300 million in annual revenues
U.S. Locations: Arlington, Atlanta, Bentonville, Boston, Charlotte, Chicago, Conshohocken (HQ), Dallas, DC Metro, Denver, Detroit, Ft. Lauderdale, Ft. Myers, Houston, Jacksonville, King of Prussia, Los Angeles, Matawan, Minneapolis, Milwaukee, New York City, Philadelphia, Phoenix, Providence, St. Louis, San Francisco, Santa Clara, Tampa
International: Beijing, Hong Kong, Shanghai and Toronto
Technology Consulting:
T Strategy & Planning
Mobile Application Design & Development
Enterprise Application Design & Development
SharePoint Solutions Planning & Implementation
Cloud–Based Computing Solutions
Business Intelligence
Unified Communications
Staffing Solutions:
Contract/Contract–to–Hire
Direct Hire
Executive Search
Project Team Staffing
Statement of Work (SOW)
Human Capital Management Solutions
VMS/MSP
Corporate Training:
Instructor–Led Training
Custom Content Services
Project Staffing & Management
Training–Related Staffing
Location and Time
On the second Wednesday of each month, we meet as a group to discuss the latest and greatest Java related methodologies, technologies and tools. Our meeting space is provided by Improving and is located at 5445 Legacy Dr, Suite 100, Plano, TX 75024.
Social time starts at 6:30 PM CST, announcements and sponsorship information at 7:00 PM CST, followed by the presentation which ends by 9:00 PM CST. Our sponsors provide free food and drink during the social hour. After the presentation has come to an end, we hold a drawing where we give away prizes that are also made possible by our sponsors. We look forward to seeing you there!