We are a non-profit committed to educating the Dallas Metroplex in all things Java.
Getting Started with Geospatial Processing and Presentation Services
January 11, 2017
---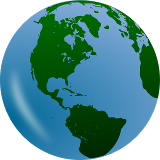 Abstract
Geospatial is a common part of our lives today. It is an important part of real estate, transportation, engineering and infrastructure and NGOs throughout the world. Mobile devices, wearable technologies and cars collect geolocation data and share it with manufacturers and those willing and able to attain it. We are consumer readily provide our current geolocation through app like facebook, twitter and foursquare. As a developer, how do you begin to process, store and display the wealth of data available. During this talk we will discuss the building blocks of geospatial data, java libraries that can help us process it and how to persist it. Finally, we will look at one presentation technique made available by MapBox.
Presented by Brent Lemons
Brent has been excited by maps and geospatial technologies ever since he started acting as the navigator on family road trips as a child. His first role out of college involved the processing of aircraft positional data and meteorological data mapping for Southwest Airlines. Since that time, he has moved into technology consulting and is a principal with Thought Ensemble. Brent is also a founder of FltCk, a preflight planning tool for private pilots. You can follow Brent on GitHub and Twitter as brentlemons.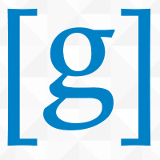 Sponsored by Genuent / Willis Group
Why Genuent? Because we are leaders in the business of people. Genuent provides an innovative approach to the Delivery of Information Technology Talent. Our team is comprised of a skill-aligned Delivery Team, enabling us to identify and select top technical Talent. We have successfully supported information technology projects with companies ranging in size from small business to the Fortune 500. At Genuent, our exclusive focus is creating meaningful and valuable connections between skilled individuals in the technology space and the organizations that need their expertise.

Specialties: I.T Placement - Permanent and Contract to Executive Level, Finance & Banking Industry, Entertainment Industry, Data and BI Industry
Website: http://www.genuent.net
Industry: Staffing and Recruiting
Type: Privately Held
Headquarters: 1400 Post Oak Boulevard Suite 200 Houston, TX 77056 United States
Company Size: 51-200 employees
Founded: 2007
RSVPing is not necessary, but helps us make the presentation a better experience. RSVP
Location and Time
On the second Wednesday of each month, we meet as a group to discuss the latest and greatest Java related methodologies, technologies and tools. Our meeting space is provided by Improving and is located at 5445 Legacy Dr, Suite 100, Plano, TX 75024.
Social time starts at 6:30 PM CST, announcements and sponsorship information at 7:00 PM CST, followed by the presentation which ends by 9:00 PM CST. Our sponsors provide free food and drink during the social hour. After the presentation has come to an end, we hold a drawing where we give away prizes that are also made possible by our sponsors. We look forward to seeing you there!