We are a non-profit committed to educating the Dallas Metroplex in all things Java.
Intro to the Grails 3 Framework for Java and Spring Developers.
September 13, 2017
---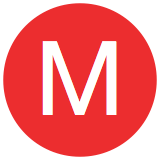 Abstract
Grails 3 is a high productivity web framework for the JVM. Grails 3 is built on top of Spring Boot. This session provides an introduction and overview of the framework for developers who are familiar with Spring. Because Grails 3 is built on top of Spring Boot, anything that you can do in Spring Boot you can also do in Grails 3. In addition to all of Spring Boot's capabilities, Grails 3 offers a whole lot of additional features and benefits that contribute to code simplicity and to developer productivity. This session will highlight many of the features offered by the framework which make Grails 3 a great framework for taking advantage of everything that Spring has to offer while also taking advantage of everything that a powerful and flexible convention over configuration framework has to offer. No prior Grails knowledge is necessary.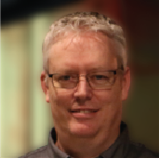 Presented by Jeff Brown
Jeff Brown is the Director Of North American Operations for G2One, and a member of the core Groovy and Grails development teams. For over 10 years, Jeff has been involved in designing and building object oriented systems.
Jeff teaches a number of Java and object oriented training courses in addition to doing consulting and mentoring work for industries including Aerospace, Financial and Medical. Areas of expertise include Java, agile web development with Groovy and Grails, distributed computing, object database systems, object oriented analysis and design, and agile development.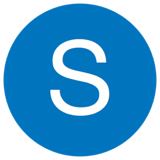 Sponsored by Charles Schwab
We are champions of investors and those who serve them. Since day one, we've set out to challenge the status quo, looking for ways to offer our clients more value and a better experience. We're confident our approach can help people take ownership of their financial futures. Our purpose is to champion every client's goals with passion and integrity. This purpose drives us to help our clients take ownership of their financial futures, helping people at all levels of income and every stage of life, because investing for the future is one of the most important things people can do for themselves and their families. We believe it is critical to the health of our communities and to our society.
Location and Time
On the second Wednesday of each month, we meet as a group to discuss the latest and greatest Java related methodologies, technologies and tools. Our meeting space is provided by Improving and is located at 5445 Legacy Dr, Suite 100, Plano, TX 75024.
Social time starts at 6:30 PM CST, announcements and sponsorship information at 7:00 PM CST, followed by the presentation which ends by 9:00 PM CST. Our sponsors provide free food and drink during the social hour. After the presentation has come to an end, we hold a drawing where we give away prizes that are also made possible by our sponsors. We look forward to seeing you there!