We are a non-profit committed to educating the Dallas Metroplex in all things Java.
Introduction to JVM Internals
June 14, 2017
---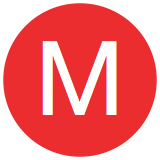 Abstract
In this session we'll explore what a Java Virtual Machine (JVM) does and how it works. We'll look at the abstract model of a JVM, as described by the Java Virtual Machine Specification and then look at a few implementation approaches and optimizations. We'll also take a look at Garbage Collection (GC) algorithms and the impacts they have on Java applications. Knowing how the JVM works can help you write cleaner, faster code.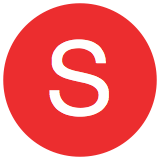 Presented by Paul Nauman
Paul is a Principal Sales Engineer at Azul Systems. He was previously a member of the JVM Sustaining Engineering organization at Oracle Corp. Paul has also worked for Sun Microsystems, Ameritech and Bell Laboratories. Paul has an extensive background in system-level programming in telecommunications and financial services.

Sponsored by The InSource Group
The InSource Group is a proud sponsor of the JavaMUG. Supporting local user groups is a great way for us to stay closely involved with the development community.
The InSource Group engages with you to provide a complete spectrum of flexible solutions for your IT needs, including contract, contract–to–hire and direct hire options. Our focus on providing clients with exceptional Technical and IT resources in a timely manner has earned us a reputation for outstanding customer service and produced a host of raving fans.
Our outstanding team of recruiters and account managers, proven process and precise execution enable The InSource Group to deliver the results you depend upon.
Location and Time
On the second Wednesday of each month, we meet as a group to discuss the latest and greatest Java related methodologies, technologies and tools. Our meeting space is provided by Improving and is located at 5445 Legacy Dr, Suite 100, Plano, TX 75024.
Social time starts at 6:30 PM CST, announcements and sponsorship information at 7:00 PM CST, followed by the presentation which ends by 9:00 PM CST. Our sponsors provide free food and drink during the social hour. After the presentation has come to an end, we hold a drawing where we give away prizes that are also made possible by our sponsors. We look forward to seeing you there!