We are a non-profit committed to educating the Dallas Metroplex in all things Java.
Introduction to RxJava
July 12, 2017
---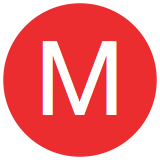 Abstract
RxJava paints a broad stroke against many problems programmers face daily, allowing them to express business logic and spend less time engineering code. Have you ever struggled with concurrency, event handling, obsolete data states, and exception recovery? What about making your code more maintainable, reusable, and evolvable so it can keep up with your business? It might be presumptuous to call reactive programming a silver bullet to these problems, but it certainly is a progressive leap in addressing them. This session will introduce RxJava as a radically effective approach to unleashing Java 8 lambdas and functional programming features, and scale challenges on the server-side, Android, and desktop applications. We will also introduce core concepts including Observables, concurrency, multicasting, and backpressure.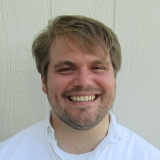 Presented by Thomas Nield
Thomas Nield is a Business Consultant for Southwest Airlines in Schedule Initiatives, and a maintainer for RxJavaFX, RxKotlin, RxPy, and several other OSS projects. Early in his career, he became fascinated with technology and its role in business analytics. After becoming proficient in Java, Kotlin, Python, SQL, and reactive programming, he became an open-source contributor as well as an author/speaker at O'Reilly Media. He is passionate about sharing what he learns and enabling others with new skillsets. Currently Thomas Nield is interested in data science, reactive programming, and the Kotlin language. You may find him doing talks on these three subjects and how they can interconnect. He teaches several O'Reilly videos webcasts on data analytics, reactive programming, Python, SQL, and Kotlin.
Location and Time
On the second Wednesday of each month, we meet as a group to discuss the latest and greatest Java related methodologies, technologies and tools. Our meeting space is provided by Improving and is located at 5445 Legacy Dr, Suite 100, Plano, TX 75024.
Social time starts at 6:30 PM CST, announcements and sponsorship information at 7:00 PM CST, followed by the presentation which ends by 9:00 PM CST. Our sponsors provide free food and drink during the social hour. After the presentation has come to an end, we hold a drawing where we give away prizes that are also made possible by our sponsors. We look forward to seeing you there!